Building Customer Community Establishes Brand Trust
July 18, 2023
---
Building customer trust is a two-way street that businesses must work on proactively. Companies that build long-lasting trust with their customers will prevent them from flocking to the next best thing. The buying and selling relationship must be resilient so customers remain loyal beyond a one-time purchase.
Today, customers want to know that a business they spend money with is making ethical choices to make purchasing a product meaningful. Gone are the days when a company could sell a good or service; now, it must sell a feeling, too. Those sentiments distinguish between a strictly transactional interaction and a trusting relationship. Ultimately, how a business can make a customer feel is directly linked to the customer's wallet, so a robust relationship is critical for a profitable business.
Supplementing "Standard" Metrics with Community Building
Marketers and communicators often rely on a few proven metrics — impressions, engagements, click-through ratio, etc. — to measure a marketing campaign's success and customers' affinity toward their brand message. While valuable, competitors or the introduction of new technology can quickly undermine a business's metrics. Apple Mail, which accounts for 58 percent of email client market share, decimated the value of competitors' email metrics by changing their privacy settings and eliminating marketers' access to customers' device data, open rate, and click-through ratio. In doing so, Apple Mail's updates made some common strategies, like auto-sending follow-ups to those who have or have not read an email, nearly impossible because marketers' visibility became so limited. Marketers must supplement standard key performance indicators with robust, approachable community-based strategies to effectively measure customers' trust and sentiment around their brand.
Building a relationship with customers also becomes more critical over time. America's trust in professions and groups such as medical students, scientists, military, police, public schools, religious leaders, journalists, business leaders, and elected officials has steadily declined, according to Pew Research findings. Human, informal communication with customers on the platforms they use, whether Yelp, Twitter, LinkedIn, Reddit, or others, fosters a strong community while increasing connection and trust with your brand. A business that executes a strong community-building strategy retains its customer's trust by encouraging and welcoming engagement with the brand, ultimately establishing a base that connects, trusts, engages, and evangelizes its values.
The concept of community building is by no means new. In 1983, Leonard L. Berry popularized the term relationship marketing as "the process of attracting, maintaining, and, in multi-service organizations, enhancing customer relationships." Yet, how brands execute a community-building strategy has changed with technology and shifting consumer sentiment; customers now have access to information with the press of a button and the capability to share their thoughts, positive or negative, with the world. As customers use social media and electronic devices to connect with like-minded individuals, brands must also consider how to get involved and stay relevant. With social justice awareness on the rise, many customers look to brands for a response during times of turmoil or political unrest. It is up to brands to determine when to take a stance and what side they will be on, which, in turn, can help its customers determine if they are a brand worth supporting.
Build a Rapport
Marketers spend precious advertising dollars to segment, target, and retarget highly curated audience personas, and, as with targeted ads, how brands engage will depend on the medium and brand. Wendy's tongue-in-cheek Twitter account created a loyal online following, which they work to convert into paying customers. Meanwhile, major airlines use Twitter to communicate timely information. As a result, customers remember the positive experience the next time they book and may be willing to spend a few extra dollars to fly with the same airline. In both circumstances, a mention from @Wendys or a friendly and helpful direct message from the consumer's favorite airline leaves a positive impression and fosters allegiance to the brand.
— Wendy's (@Wendys) February 1, 2023
Consumers develop a trusting relationship with a business when they feel that a brand understands them. According to Morning Consult, younger consumers are likelier to try out new products even if they know there is already one they like available, making loyalty even more crucial.
Community building and relationship marketing build loyalty within an existing customer base and should be used to feed new customers into existing relationship marketing strategies. When customers have positive interactions, they are more inclined to provide a review of their experience, which, unlike traditional paid advertising, is earned advertising that businesses can leverage to reach wider audiences. Neilson found that 89 percent of consumers said recommendations from people they know were their most trusted channel, with recommendations and solicited emails being almost twice more likely to generate actions.
The Abandoned Cart Dilemma
In a saturated marketplace with competition from product developers and distributors, it can be challenging for a business to stand out. Determining what will make customers check the online "add to cart" tab or, better yet, "proceed to checkout" tab as fast as possible ensures they will not keep shopping around at a competitor's website. But customers often use the shopping cart instead of the "wish list" or "save for later" buckets. Customers want to shop around. How else can they ensure they get the best price, quality, style, color, delivery time, and other qualifiers to ensure this is the one?
Subsequently, businesses often find "abandoned carts," where a customer adds to their online shopping cart, but they do not proceed to checkout and complete their purchase. Marketing professionals strive to turn these abandoned carts and wish lists into actual purchases by incorporating email marketing automation, personalization, and omnichannel marketing strategies, building trust along the way.
Social Proof
Marketers also build trust and loyalty through "social proof." Coined in 1984 by Robert Cialdini in his self-help book, Influence, the social proof theory claims that when people do not know how to behave in a particular situation, they will imitate the actions of others. Social proof, like community building, centers on non-obtrusively bringing customers together. Marketers rely on the powerful, psychological effect of seeing thousands of customers raving about a product to push a curious, uncertain, or passive shopper to the checkout box.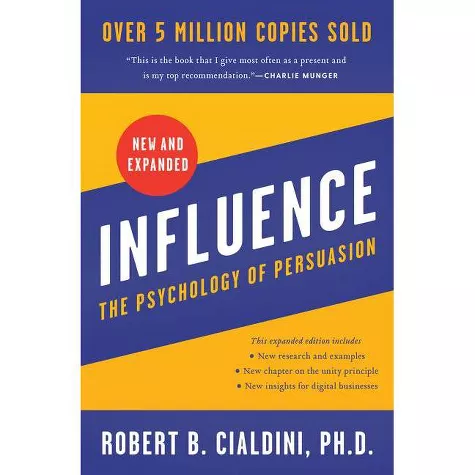 According to a study from the social media management software company Sprout Social, 83 percent of consumers recommend a brand they follow on social to friends and family, 95 percent of shoppers read online reviews before making a purchase, and 82 percent of Americans ask for referrals and recommendations from family and friends before making any purchase.
When consumers feel connected to brands and have a positive experience with a quality product, they share their experiences and influence others.
Push to Loyalty
Providing testimonials and reviews near the point of purchase is one-way businesses use social proof strategies to influence future buyers and showcase their community. Instead of customers searching for another supplier or asking a friend, a 5-star review with a quote such as "the best hair dryer I've ever used!" from a real customer might convince many buyers to make the purchase.
Social proof strategies encourage customer brand loyalty and, more importantly, create advocates for the brand. Marketers can offer future discounts, give prestigious statuses or awards, and even partner with some of its top reviewers if they consistently share positive reviews.
The Next Level
Building trust with a brand for customers can build a community for those like-minded individuals, moving beyond a transactional relationship into a partnership where they buy not just a product but a feeling, too. Consumers know there are cheaper alternatives to their $7 Starbucks coffee, yet, Starbucks has cultivated a feeling you are treating yourself that keeps customers talking about their newest drink and, most importantly, coming back for more. If customers feel that businesses are doing more than just selling a product, they develop a deeper sense of belonging to the company. When developing strategies to connect with customers, companies should consider their end goal, that next level beyond loyalty and advocacy. Once customers tell others about their unprompted positive experience with a business, a company has created something unique and something to capitalize on.
Here at WBD
WBD understands the value of robust community and relationship building, reflected in our work for the Veterans Health Administration's Innovation Ecosystem (VHA IE). To accomplish VHA IE's goals, WBD first dedicated time to building lasting trust with the client, discussing priorities regularly, introducing those working to advance client goals individually, and visiting locations nationwide.
With solid foundational relationships in place, WBD developed strategies at VHA IE's Innovation Accelerator, a program open to all VHA staff to develop and implement their ideas to help veterans, their families, and their caregivers. Key objectives include demonstrating the commitment and investment participants would receive once accepted into the program and promoting their innovation. To achieve success, VHA IE needed help communicating the two-way nature of the relationship and the trust required from each party to implement innovations to improve health outcomes for Veterans and Americans nationwide. WBD cultivated trust with VHA IE and provided the tools for this ongoing relationship building, assisting the VA in making better decisions.
Authors: Jessica Lewis, Lead Consultant at Washington Business Dynamics, supports the firm's Defense Information System Agency Joint Service Provider award at the Department of Defense.
Nic Thomson, Senior Associate at Washington Business Dynamics, supports the firm's Veterans Health Administration award at the Veterans Affairs Department and the Defense Information System Agency Joint Service Provider award at the Department of Defense.