At WBD we are proud of the diverse skillsets and interests our employees bring. They also have an array of passions and hobbies outside of work. Many of these passions translate into volunteer positions. As part of WBD Gives Back Month, we wanted to emphasize the importance of giving back beyond monetary donations by highlighting some of our teammates that are currently giving their time and energy to volunteer work at various organizations. We wanted to celebrate our selfless WBD'ers who go an extra step to help out many organizations in our community and serve as an inspiration to us all. 
Employee: Matt St. John
Organization: Luxmanor Elementary School 
Matt volunteers annually at his son's elementary school in Maryland by leading the Geography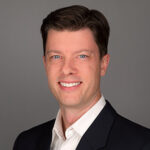 Bowl competition. The competition encourages the students to work in teams and test their geography skills. Matt prepares for the event months in advance by developing geography questions and content. Mr. St. John explains, "My favorite part about volunteering for the Geography Bowl is putting my gameshow hat on and using my best ring announcer voice like Michael Buffer to read off the questions and announce the winners!"  
As consultant for the international sector and a former Peace Corps Volunteer, Matt wants to emphasize to children the importance of learning about other countries, cultures, and people around the globe.  Thank you Matt for all you do for the children at Luxmanor Elementary School. 
Employee: Jennie Boocock 
Organization: Mt. Pleasant Farmers Market 
Jennie showcases her passion for sustainability outside of WBD by volunteering at the Mt. Pleasant Farmer's Market in Washington D.C. She has been composting on her own for years and decided she wanted to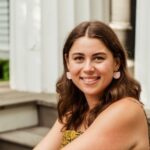 contribute to the District's larger goals to divert food from landfills. "I am passionate about sustainability and think that it's a community effort to decrease the waste we send to landfill," Jennie says.  
Jennie educates others on the importance of composting. The organization also distributes this nutrient-dense soil to those who want it across the neighborhood. Thank you Jennie for taking climate action and helping out your local community! 
Employee: Kevin O'Connell 
Organization: The Open Source Briefing 
Before the pandemic, Kevin O'Connell volunteered his time at The Open Source Briefing. The Open Source Briefing is a volunteer staffed publication meant to provide easily accessible facts and simple summaries on various current events.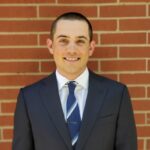 Kevin contributed to their South China Sea Intelligence Briefing helping to craft weekly updates on military, political, and economic developments in the Indo-Pacific, with an emphasis on activity in and around the South China Sea. His favorite part of volunteering was using his specialized experience in intelligence analysis to provide readers with clear and concise summaries on a region of growing geopolitical import. Thank you Kevin for dedicating your time to spreading reliable news and information. 
Employee: Scott Caldwell 
Organization: various Veterans organizations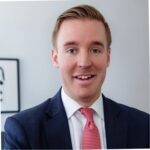 As a veteran, Scott Caldwell has led this charge both within the firm and outside of the office to give back to the local Veteran community. At WBD, Scott has organized food and clothes drives for US Vets. He also organizes an annual Wreaths Across America event in which the firm donates one wreath per employee and lays them in Arlington National Cemetery. Away from the office, Scott also sponsors Disabled American Veterans, sponsors events to feed D.C. homeless Veterans, and has been a tutor with "Everybody Wins!" Thank you Scott for continuing to support a cause that is important to all of us here at WBD. 
Employee: Leanne Reisz 
Organization: Compass Probono and BUILD DC 
Compass connects business professionals with local non-profits to offer strategic guidance that transforms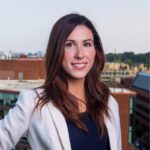 our community. In her three years with Compass, Leanne has provided marketing advisory, strategic alignment, and sustainability analysis services to four local non-profits. "By pairing your professional passions with local non-profits, you are able to make a larger, more sustainable impact on an organization's mission and the community," shared Leanne. 
BUILD DC uses entrepreneurship-based, experiential learning to ignite the potential of youth in under-resourced communities and equip them for high school, college, and career success. "I would not be where I am today without my mentors at a young age and in my career today. Extending that entrepreneurial mentorship to others is an incredibly rewarding experience," shared Leanne. Thank you Leanne for being such a great mentor and inspiring the younger generation.